---
Marvel Comics New This Week
---
Image Comics New This Week
---
Indy Comics New This Week
Art books, Guides & How to's
Pyramid Comics and Cards
24 Main Street
Sparta New Jersey
Monday - closed
Tuesday Noon - 5pm
Weds, Thurs, & Friday 10am - 7pm
Saturday 10m - 3pm
Sunday - closed
---
Your important to us!
We carry new comics weekly from DC, Marvel, Image, Boom and independents. We have comic back issues, comic supplies and a large selection of hard to find Graphic Novels, trade paperbacks, and Omnibus. We are a CGC Authorized Dealer.
We love our Customers, We're nothing without you...
News and Reviews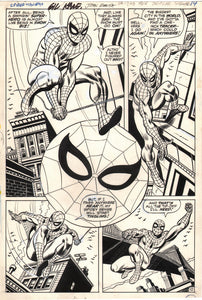 John Romita Sr, who helped to create characters such as Wolverine, Spider-Man's girlfriend Mary Jane Watson and his adversary Punisher, has passed at the age of 93.
How to Quickly Find the Value of your Comic Books - Easy & Free Comic Book Pricing
A World of Comics at Pyramid Comics and Cards