---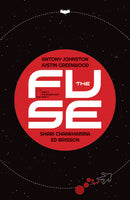 "THE RUSSIA SHIFT" Part Two
Two dead cablers. Two MCPD murder police. One of them is an FGU. One vic leads to Midway City Hall. The other leads into the cables of SOLAR 1. The LT is furious. I-SEEC won't help them. But the ME can.

"Someone want to run all that by me again? In English?"